Commercial Property Solicitors Glasgow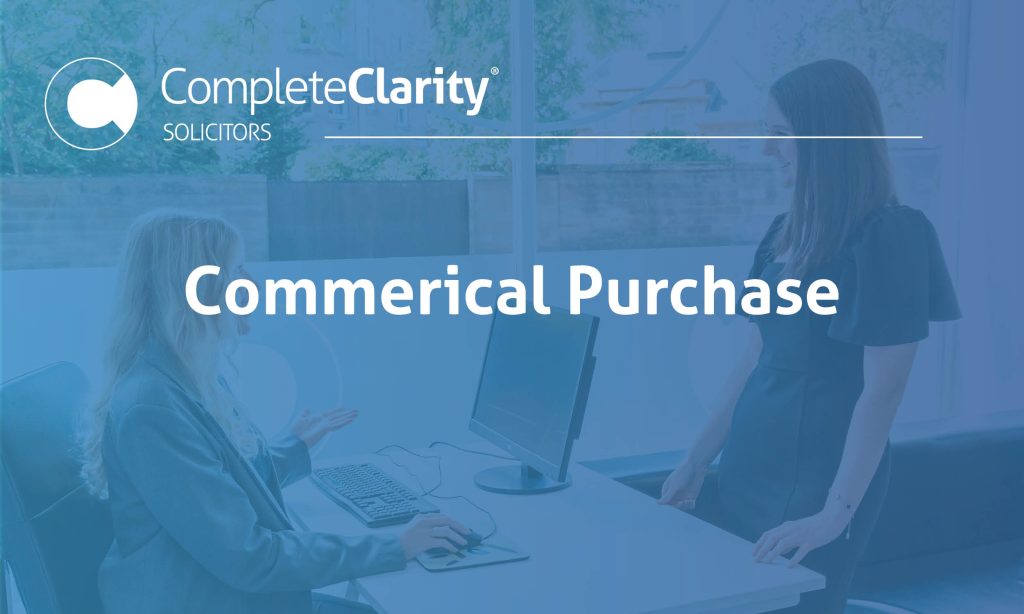 Our specialised at Complete Clarity, property lawyers are available to make the buying or selling of commercial property as easy, quick, and affordable as possible, whether it's for use as a business location, an investment, or a renovation.
In addition to pre-contract negotiations, title investigations, Commercial Property Standard Enquiries and replies, lease drafting and review, sale contract drafting and review, liaising with mortgage providers, surveyors, and managing agents, arranging the payment of Stamp Duty, and liaising with HM Land Registry, our expertise covers every aspect of buying and selling freehold and leasehold property.
Commercial real estate can offer lucrative chances for your business operation as well as serve as a standalone asset. We have a great deal of expertise in conducting high-value and complicated conveyances, and we are aware of the particular difficulties and commercial pressures that are present throughout such transactions. We will act quickly and professionally to move your matter towards completion within a reasonable amount of time, carefully tailoring our advice to line with your commercial goals.
Our conveyancing attorneys represent clients in the UK. We have created a customized online conveyancing solution that can help clients wherever they are located in the world.
Our Commercial Conveyancing Lawyers Glasgow Legal Advice
We can manage every facet of your commercial property transaction on your behalf and offer guidance and representation on related issues, such as:
Information on freeholds and leaseholds for sale and purchase
purchases of sites
Leases for businesses
Assignments, extensions, and modifications of leases
permits for modifications
Development
provisions for overage and clawback
Optional contracts
Disputes, appeals, and planning-related issues
Environment-related issues
All commercial properties are something we have extensive experience with, including:
agricultural land, development land
retail locations
Facilities for recreation, such as coffee shops, restaurants, bars, theatres, gyms, and hotels
Offices
Storage areas
industrial facilities
Mixed-use building
New buildings
Buying Commercial Property
Regarding the purchase of any form of commercial property, both freehold and leasehold, we can offer frank, realistic advice. Our conveyancing attorneys will assist you at each stage of the procedure, taking care of the formalities on your behalf and offering sound counsel all along the way. Our offering consists of:
conversations and inquiries before contracts are signed, such as title checks, Commercial Property Standard Inquiries, and pre-contract searches
Drafting and reviewing documents such as the purchase and sale agreement, transfer deed, lease (if the property is a leasehold), Stamp Duty form, and mortgage deed
Contracts are exchanged, the completion date is discussed, ownership is transferred, and plans are made for the payment of stamp duty communication with HM Land Registry and registration of the transaction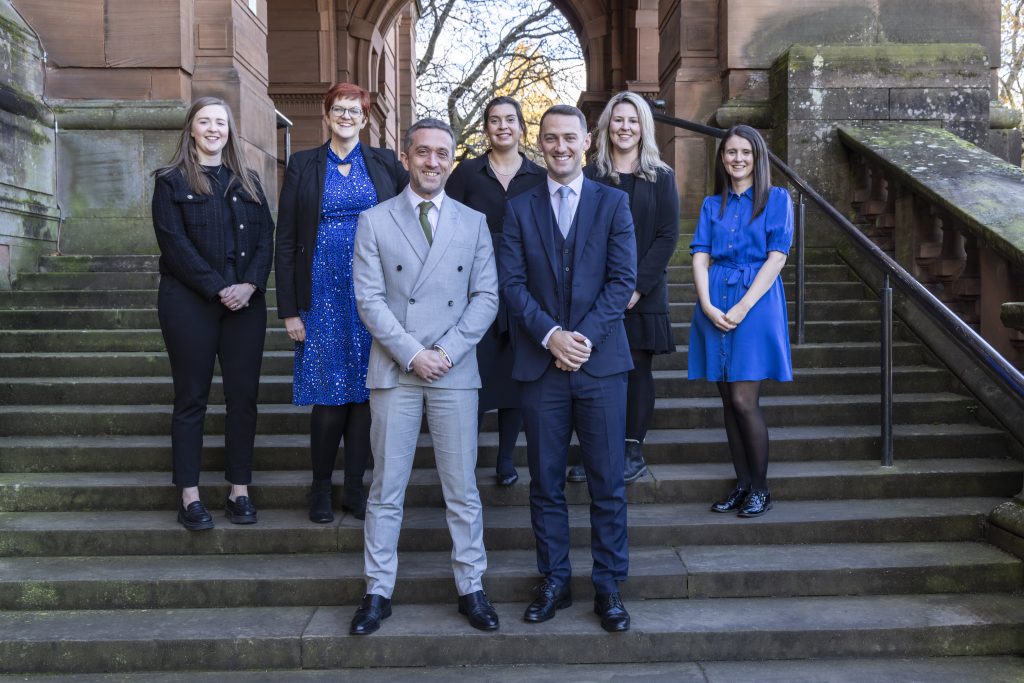 Selling and Leasing Commercial Property
As part of our experience, we also offer guidance on all leasehold and freehold commercial property sales. On your behalf, we'll manage every facet of the transaction and provide strategic direction all along the way. Our offering consists of:
Pre-contractual discussions, including gaining access to leases, title deeds, and other pertinent documentation
doing standard property inquiries for commercial properties on your behalf
Review of all documents and draughts, including the lease, transfer deed, and purchase and sale contract
Contracts are traded.
putting plans in place to pay off any outstanding mortgages
Commercial Leases
It is crucial to make sure the lease terms are reasonable and advantageous for your company's needs if you are buying leasehold commercial property.
We may offer thorough lease assessment and drafting services as well as guidance on current lease assignments, revisions, and amendments.
Site Acquisitions and Property Development
On all facets of property development, including site acquisition, regeneration, construction, plot sales, and the general disposition of residential property or commercial property, we provide advice to homebuilders and property developers as well as their surveyors and architects.
Overage and Clawback
A commercial property seller may be entitled to a portion of any future increase in the property's value upon the occurrence of a certain event through overage or clawback. The granting of planning permission is frequently the future trigger event, however, these agreements can be used in a wide variety of circumstances.
Regarding overage and clawback agreements, we offer guidance to both buyers and sellers of real estate. The final say on whether such a contract is appropriate for your company rests with you and your unique set of circumstances. We'll thoughtfully tailor our recommendations to fit your business plan and support you in negotiations with the property's buyer or seller.
Option Agreements
Option agreements give a prospective buyer the first choice to buy commercial real estate. The option is typically activated by a certain event, like the approval of a building permit.
Both the buyer and the seller have benefits and drawbacks to option agreements. In addition to assisting in negotiations with the other parties involved in the transaction, we may provide you with frank, practical advice about whether such an agreement is appropriate for you.
Why Choose Our Conveyancing Solicitors?
At Clarity Simplicity, we have extensive knowledge in all areas related to the acquisition, resale, leasing, and development of commercial real estate and land. We have a thorough awareness of the sensitive elements that can influence a project's feasibility. We'll move your situation along without delay and make sure no problems develop down the road by acting quickly and paying close attention to detail.
What is Commercial Property Conveyancing?
Becoming someone the new legal owner of land, buildings, or other property utilised for businesses is referred to as commercial property conveyancing.
A licensed conveyancer or a solicitor will normally handle this task. They will guide you through the entire process and ensure that you have all the legal paperwork necessary to buy a commercial property.
What Is The Commercial Property Conveyancing Process?
There are various steps in the commercial real estate conveyancing procedure for both the buyer and the sale of the property.
There are pre-contract discussions and inquiries, such as title investigations, typical commercial property inquiries, and pre-contract searches. The purchase and sale contract, lease, transfer deed, mortgage deed, and stamp duty form are then drafted and reviewed by both parties. After that, contracts are exchanged, and the completion date is agreed upon, and stamp duty is organised. At this point, both parties are now bound by the terms of the agreement.
The conveyancing procedure is then finished when the buyer's attorney registers the purchase with the Land Register.
Any price you receive from a lawyer for commercial conveyancing should cover services for all of the procedures.
Any price you receive from a lawyer for commercial conveyancing should cover services for all of the procedures.
Is Commercial Conveyancing More Expensive Than Residential?
Conveyancing for commercial property is typically more expensive than conveyancing for residential property. This is due to a number of factors, including the higher cost of conducting searches on a commercial property compared to a residential building, the fact that many commercial properties are occupied by tenants who lease the property, which complicates the process, and the higher risks involved in commercial property conveyancing.
The process' increased complexity is one further justification for selecting a lawyer with experience in this area when you're looking for a commercial conveyancing estimate.
Online Commercial Conveyancing Service
Our expertise in commercial property conveyancing draws clients from all throughout the UK. We are aware that these real estate transactions need a significant amount of time and resources. As a result, we created an online conveyancing process to make our services as convenient as feasible. This implies that you are only required to come to our offices if you so choose. In the alternative, we can manage your transaction online.
Contact Us – Get In Touch And Contact Our Commercial Conveyancing Solicitors
Whether you have questions about a potential property purchase, sale or lease, our team of experienced commercial real estate solicitors can help. We've been involved in numerous successful commercial property transactions across Scotland and can provide accurate advice, along with the level of support that you need at every stage of the process. Our team of knowledgeable commercial real estate solicitors can assist you if you have any inquiries concerning a potential commercial property purchase, sale, or lease. We have experience with many successful commercial real estate transactions and can offer accurate advice and the degree of assistance you require at each stage of the process.
To speak with one of our commercial conveyancing solicitors, please give us a call!
Call us today on 0808 169 7033 to speak to a specialist today.
Complete Conveyancing for – Residential Conveyancing
We walk you through every step of the process, listening to your worries and wishes regarding the sale or purchase of your house.
Most visited Residential Conveyancing services
Complete Conveyancing for –Commercial Conveyancing
Our specialised commercial conveyancing solicitors are available to make the buying or selling of commercial property easy, quick, and affordable.
Most visited Commercial Conveyancing services