Does a sea view add to the value of your house price?
As we all understand, internal features such as a brand-new bathroom or an open-concept kitchen can surely increase the value of your home. However, it's not called location, location, location for nothing, and if you are fortunate enough to own a home with a sea view, you can anticipate a substantial increase in property value.
In fact, properties available along the coast and with a sea view as a whole have increased by a staggering 50 per cent over the past decade, and with sea air's restorative qualities more in demand than ever after the onset of the economic downturn, prices remain robust.
A look at how the pandemic affected the Sea View home value
For the past two years, the enormous increase in UK real estate prices has risen. Since the end of the first Covid closure in May of 2020, home prices have reached an all-time high and continue to rise, albeit at a slower rate than during the brief stamp duty holiday in 2020-2021. Unlike in the past, the highest property price increases have occurred outside of London and the South East, with beach towns in the South West, Wales, and the North experiencing the greatest increases.
Prior to the 2019 influenza pandemic, Rightmove estimated that purchasing an apartment with a sea view would result in a 21 per cent premium over identically sized properties without this coveted view. In December 2020, it became even more evident seen demand for coastal homes, coastal properties properties in the United Kingdom commanded a premium of 31 per cent more than that of their rivals. The South West, home to desirable Devon and Cornwall, was the region with the largest average price of a home due to a marine view, with a 42% increase.
With holiday home and remote employment still being the topics at the moment in 2021, homes by the sea continued to be extremely sought after and coastal cities Padstow and St Ives in Cornwall, Whitby in North Yorkshire, Porthcawl in South Glamorgan, and Mablethorpe in Lincolnshire saw real estate prices rise significantly, with an increase of between 13-20% according to Rightmove. Millport on the Isle of Cumbrae, one of the most affordable seaside communities in the United Kingdom, experienced an average 43% increase in property values. In the last 12 months, the average price of a home in Millport was £121,525, which is quite affordable when compared to the cost of homes in many southern destinations.
In 2022, however, are houses with sea views at an expensive price still a decent investment?
Get In Touch
We are here to help. Get a free quote today and experience hassle-free conveyancing in Scotland. Based in Glasgow, East Kilbride, Edinburgh and Dumfries, Complete Conveyancing Solicitors is one of Scotland's most dynamic law firms.
Despite a cost of living crisis and the possibility of a recession, UK house prices increased by 12.4% from April 2021 to April 2022, an enormous rise from March 2022 as we entered the summer and spring buying seasons and the fifth consecutive month of record value of a home. There is also still a discrepancy between demand and supply, with 31% more prospective buyers approaching estate agents than in the pre-pandemic 2019 housing market.
Despite forecasts of a decrease in annual growth in house prices this year as the Bank of England proceeds to address rising inflation with additional interest rate hikes, industry insiders anticipate that annual house price growth will continue to rise to 4-5% by the end of 2022. With no certainty of the reported house price crash approaching, it makes little sense to delay buying a property in the hopes of getting a better deal in the future, especially for a property that remains in a strong market, such as a property near the sea.
However, it is important to be aware, that if you are planning to purchase a home alongside a sea view as an investment rather than a permanent residence, home buyers must be mindful of the backlash towards second home and holiday let purchases, which have priced locals out of some seaside towns and villages. In response to the housing affordability shortages in these regions, the Government will be incorporating new council tax regulations for second and vacant houses which could see council tax payments double and Michael Gove, currently Secretary of State for Levelling Up, Housing and Communities, announced proposals to prevent second home owners renting out their homes as short term holiday rentals in the Levelling Up and Regeneration Bill. A number of towns, including Whitby in the North East and St. Ives, Mevagissey, and Fowey in Cornwall, have placed restrictions on the purchase of second homes in a bid to bring back affordable housing choices for permanent residents and maintain a thriving local community and economy. In an effort to rein in soaring home prices, Brighton, a bustling seaside resort city on the South East coast, is following suit.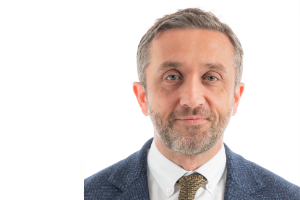 Nat Alexander
I have many years of experience in property, covering all types of transactions and queries from residential sales and purchases, to commercial sales and purchases, commercial leasing, as well as reviewing and advising on titles, leases, plans, land acquisition, and property disputes. I am here to help our clients in what can be very stressful and demanding times, particularly moving house, and not just with the legalities, but I try to manage the whole process to make it run as smoothly as possible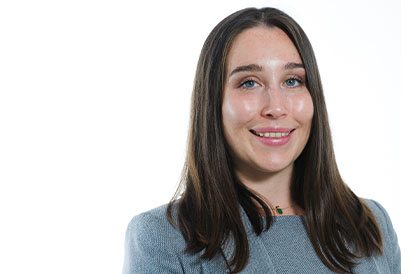 Siobhan Brown
I have a keen interest in property and I enjoy working alongside our team within the property department. My day to day can include residential purchases and sales to drafting commercial leases to dealing with property disputes. It is a great feeling being able to give keys to a first time buyer and to know you have helped them purchase their very first home! The property market is something that is constantly changing and it is exciting to be part of that.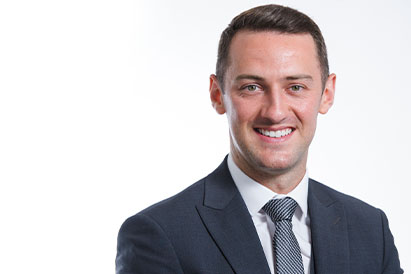 Scott Stevenson
Scott joined Clarity Simplicity in January 2020. He has since completed his traineeship with the firm over a wide variety of areas of civil law such as dispute resolution, employment law and family law. Scott is now a qualified solicitor with the firm and enjoys working closely with his clients to help them achieve their goals.