Deed Of Variation Of Solicitor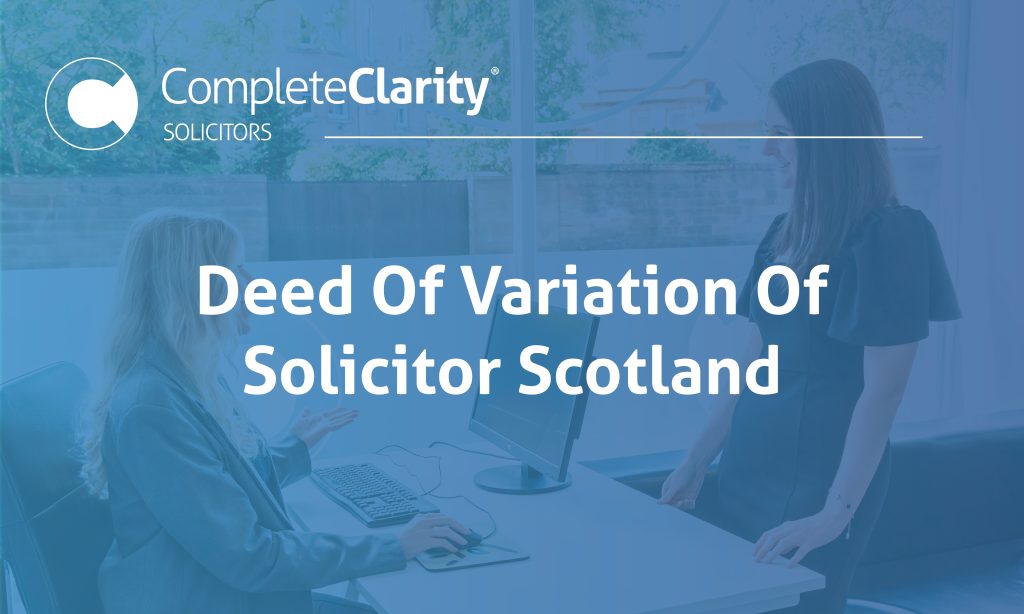 On a regular basis, Clarity Simplicity counsels customers on all facets of commercial leases. When entering into any legally enforceable contract, it pays to get professional guidance because these agreements can be lengthy and complex.
Full insuring and repairing leases are two specific sorts of leases that might have major financial repercussions for your company in Scotland.
While signing a new lease, there are numerous more things to take into account. Our knowledge can help you avoid any potentially costly errors and make the most of your property, from schedules of dilapidations to rent reviews. We recognise how crucial it is to pick the ideal location as a local company with a long history of serving Glasgow that you can trust.
In Scotland, there is actually relatively little legislation pertaining to business leases. This stands in stark contrast to the situation with residential real estate, where a substantial amount of regulation has been implemented. It can also be compared to the situation in England, where there is a lot more legislation in place. Yet, it is believed that negotiations between the parties are necessary when it comes to commercial real estate. Quite frequently, the parties' ability to negotiate effectively and the need for business expediency will determine the nature of the contract.
Get In Touch
We are here to help. Get a free quote today and experience hassle-free conveyancing in Scotland. Based in Glasgow, East Kilbride, Edinburgh and Dumfries, Complete Conveyancing Solicitors is one of Scotland's most dynamic law firms.
What is a Deed of Variation?
To alter the conditions of a real estate lease, a deed of variation is required by law. It serves as a record of alterations that both a landlord and a renter have consented to. It is supplemental to an existing lease and often has no impact on any previously agreed-upon provisions. A lawyer can assist in making sure that when you sign the deed, the deed is enforceable and compliant with UK law.
When do you need a Deed of Variation?
Any adult with mental capacity is there entitlement to inherit from a deceased person's estate (beneficiary) and is free to inherit and distribute their inheritance as they see appropriate. By executing what is known as a Deed of Variation, however, the law permits the gift to be regarded as if it were made directly from the deceased person's estate rather than the intended recipient's.
A Deed of Variation is required to qualify for the favourable inheritance tax purposes treatment that may result from the altered inheritance. This enables the IHT and CGT positions to be "read back" to the time of the decedent's death, provided certain formalities are met.
Note: Those affected by Forfeiture Rules, i.e., those who are unable to inherit, are not permitted to name an alternative recipient. The inheritance is returned to the estate and distributed according to the provisions of the Will or Intestacy as if the intended recipient had predeceased the deceased individual.
Make A Deed of Variation And Lease Extension UK Solicitors
Every step of the way, our approachable solicitors at Complete Clarity interact with you directly and keep you updated. We remove the jargon and interpret the fine language into plain English so you can fully understand any lease before committing your company to its terms. Our staff can provide you with advice on every face of the lease, including neighbourhood ordinances and environmental requirements.
Contact Us Today
Call us at 0808 169 5822 to reach our conveyancing and property team, or fill out our contact form, and we will give you a call.