Lease Extension Solicitor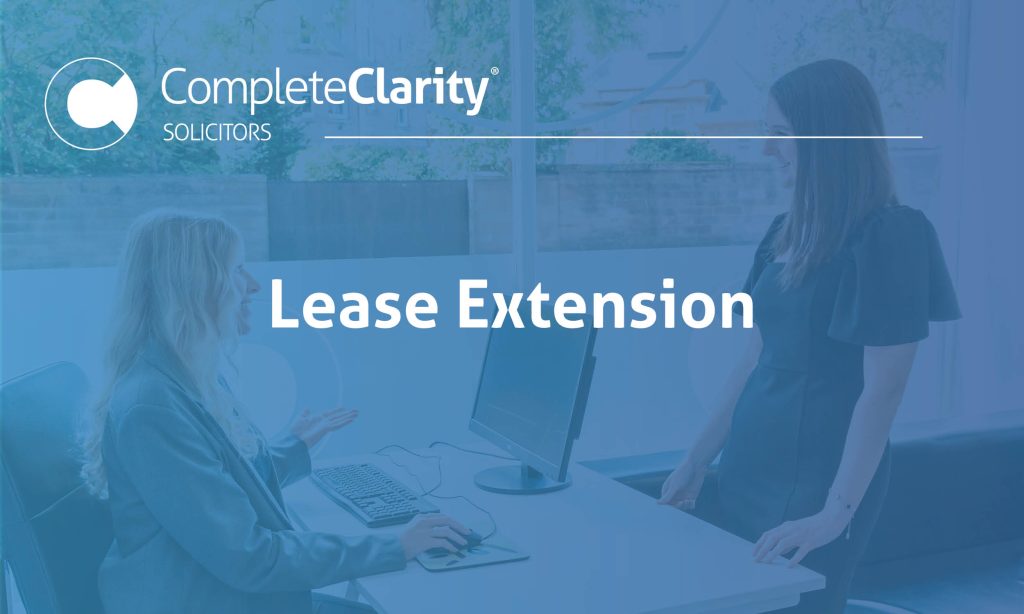 For both leaseholders and freeholders, Clarity Simplicity can handle the full lease extension process from beginning to end. This includes setting up the valuation, delivering notifications, negotiating the lowest premium possible, creating the documentation, and applying to the Land Registry once everything is finished.
Clarity Simplicity's conveyancing and real estate experts are available to assist with any cause. We have experience assisting clients with equity transfers and have the knowledge to help you complete the procedure swiftly and with the least fuss possible. We are one of the top legal firms in the UK for property law, and our knowledgeable solicitors take great delight in providing each of our clients with a service that is efficient, efficient, and dependable. Call us at 0808 169 5822 to reach our conveyancing and property team, or fill out our contact form, and we will give you a call.
Do I Have The Right To Extend A Lease?
It is mandatory that you have owned the leasehold for at least two years to be eligible unless you and the landlord have an informal agreement.
How Much Will It Cost To Extend My Lease?
The answer to this query primarily depends on how much time is left on the lease. The impact of the lease's remaining term being less than 80 years is the crucial factor to take into account in this case. For a professional desktop valuation to get a precise cost, get in touch with us. For £190, a thorough report may be ordered, which will be used to help bargain with the landlord for a cheaper rate. I have a lease that is 80 years or more in length; in this situation, you will simply be required to pay the landlord's premium (together with any reasonable legal costs). This can be decided either through an agreement between the Landlord and Tenant or another method using the Leasehold Valuation Tribunal (LVT). Many elements, many of which are described in more detail further down this page, will be considered by the LVT when determining the 'price'.
My lease has less than 80 years left to run. Extending your lease will cost much more in this scenario than it would if it had 80 or more years left to run. 'Marriage value' is now a new, and pricey, criterion that must be taken into account when figuring out how much the lease extension will cost.
The next section below goes into more detail about "marriage value."
It is crucial to understand the ramifications of your leasehold interest in a residential property becoming a "wasted asset" if you currently own the leasehold interest. A lease's value drops as the number of years remaining on it increases, but if you act quickly and hire specialised lease extension lawyers, acquiring a lease extension may not have to be expensive. Regarding residential lease extensions, there are two main variables to take into account, which are discussed below.
If The 'Price' Of Extending The Lease Cannot Be Agreed
The Leasehold Valuation Tribunal will decide the price of the lease extension in accordance with the guidelines outlined in statute and current case law if, following the service of a notice on the freeholder, the Landlord and Tenant are unable to come to an agreement. The objective is to make up for the freeholder's diminished ownership stake in the property. The tribunal will make an effort to quantify the following:
the freeholders' interest value, which includes paying back any lost ground rent.
the value of marriage.
the cost shared between any intermediary landlords and the freeholder.
how much any compensation will be?
Using this lease extension calculator will give you a decent idea of the costs, but bear in mind that a professional determination should be made in a comprehensive report to help with discussions. If you need this, get in touch with us.
How Much Longer Can I Renew My Leasehold Extension?
According to the 1993 Leasehold Reform Housing and Urban Development Act, a period of 90 years is possible. This is in addition to the years that are already left on the lease. There will be no ground rent due during this period.
Apply For A Lease Extension With A Specialist Solicitor
When dealing with lease renewals, it is extremely advisable that you speak with a lawyer regardless of whether you are a freeholder or leaseholder. Whether the tenant and landlord can come to an agreement on a premium will determine how the process plays out. Additionally, the process can become very complicated if the lease has less than 80 years left to run, therefore it's critical that you can negotiate the "right" price for the extension.
Contact Our Specialist Lease Solicitors For Lease Extension Advice
A lease extension solicitor can assist both leaseholders and freeholders with the process of extending a lease. To be eligible for a lease extension, a leaseholder must have owned the leasehold for at least two years, unless there is an informal agreement with the landlord. The cost of a lease extension depends on the remaining time left on the lease, with leases under 80 years in length being more expensive due to the consideration of "marriage value." In cases where the leaseholder and landlord cannot agree on a price for the extension, the Leasehold Valuation Tribunal will determine the cost based on statutory guidelines and current case law. It is important to act quickly when seeking a lease extension, as a lease's value decreases as the number of years remaining on it increases. Consulting with a specialized lease extension lawyer is highly recommended, as the process can become complicated. A lease can be extended for a period of 90 years under the 1993 Leasehold Reform Housing and Urban Development Act.
Contact us on 0808 169 7033 and get in touch with us for voluntary lease extension advice and more!
We are one of the leading law firms for property law in the UK, and our skilled solicitors take great pride in offering each of our clients a service that is quick, reliable, and efficient. To get in touch with our conveyancing and property team in Glasgow, phone us at 0808 169 5822, or you may want to fill out our contact form, and we'll give you a call.