Residential Conveyancing Solicitor For Property In Scotland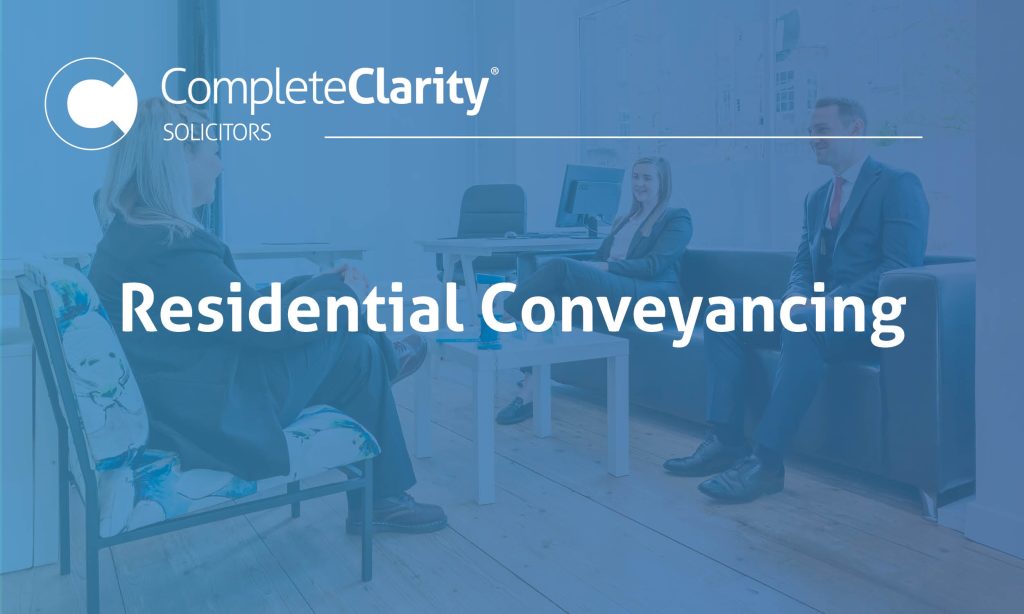 They can help you navigate the complex legalities of property law, including stamp duty, equity release, financing, and transfers of equity, to name a few. Whether you are purchasing a new build or rural property, our team of legal services experts at Clarity Simplicity is here to help you. So, if you have any questions about the conveyancing process or real estate, please contact our conveyancing solicitor today.
When you haven't dealt with property law much personally in the past or are unsure of how your specific needs will be handled, the notion of doing so can seem a little intimidating. Our home conveyancing team has extensive experience in all facets of conveyancing procedures including working with property law. You can get help from them with the following:
Equity Release
Our solicitors are frequently asked to manage the full process, regardless of whether it involves the purchase or sale of a property when it comes to residential conveyancing, which includes purchasing or selling a home in the UK. We will be pleased to arrange for our clients' documentation to be finalised because we are extremely experienced with this process.
Financing and selling of properties across the whole housing sector, with a focus on high-value real estate deals, new construction, and rural properties. The team at Complete Clarity is particularly skilled at explaining the many possibilities for financing real estate.
We recognise that some clients can have legal matters that are more intricate and require specialised attention. Our residential property lawyers and housing solicitors have specialised knowledge in a wide range of property law subjects, such as:
Both freehold and leasehold sales come with unique legal rights and responsibilities that can have a big influence on people. What each of these means is what we suggest.
Leasehold enfranchisement can be an extremely time-consuming process that requires obtaining approval from numerous organisations and compiling a tonne of paperwork. We can offer advice on the most effective ways to carry out this because we have a specialised understanding of this area.
Transfers of equity: We frequently assist clients in determining the sustainability of equity release plans and determining whether or not they may be used to fulfil client expectations. Our staff has years of experience guiding clients through the financing and re-mortgaging process. We are aware that some clients may be unsure of the implications of re-mortgaging a property.
We recognise that residential conveyancing can occasionally be challenging to comprehend. At Complete Clarity, we strive to provide clients with expert services that are also easily accessible. We are prepared to assist.
It's likely that buying a new house will be the biggest investment a person makes in their lifetime. Because of this, it is crucial that you engage with a qualified attorney who can help you through the acquisition of the property.
Below, we give a general summary of the steps involved in purchasing a new residence.
What Is Involved In Residential Conveyancing Process?
You must take the time to choose a home that best suits your requirements in terms of location, size, and most crucially, cost.
After you locate a house that meets your needs, you must decide how to finance it most effectively. There are two possibilities Get a mortgage; and use your own funds to pay for the purchase.
The condition of the property, as well as any legal issues that would prevent you from using or improving the property, are among the details you should learn as much as you can about.
Before you take possession of the property, you must make sure that all necessary paperwork is completed and delivered along with the entire amount owed.
Anti-Money-Laundering Evaluations. Laws and government regulations require all conveyancing attorneys to perform thorough, in-depth Anti Money Laundering (AML) evaluations on clients looking to buy property in the United Kingdom. The rules are strict, and the appropriate U.K. authorities require that we evaluate each client's overall wealth as well as the source of the funds used to finance the acquisition of the property. This implies that we will request to see financial and banking records as well as records pertaining to income and savings. Also, unless we are happy, we will need to ask a lot of specific questions. Such evaluations can occasionally be complicated and time-consuming, for instance when funds are arriving from offshore or foreign jurisdictions or when multiple people are contributing to the purchase funds. In order to help the client with the purchase, if we discover that dealing with sophisticated AML assessments is necessary, we reserve the right to charge extra for the time required to complete these assessments over and above the cost estimate provided for conveyancing services. Any extra charge will be discussed on a case-by-case basis.
Contact Our Conveyancing Lawyer – Contact Us Today
Our team of property lawyers at Clarity Simplicity is committed to helping clients through every step of the home-buying process. They will be able to explain the meaning of any restrictions on your right to ownership, provide you with advice on the financing choices available, and work with you to make sure the transaction is finished swiftly and expertly.
The team of conveyancing and property solicitors will provide a clear and straightforward service, keeping you informed at every stage of the process in plain English, regardless of your property requirements. Although we are situated in Glasgow, we can assist with real estate transactions throughout the entirety of Scotland.
Clarity Simplicity's conveyancing and real estate experts are available to assist with any cause. We have experience assisting clients with equity transfers and have the knowledge to help you complete the procedure swiftly and with the least fuss possible. We are one of the top legal firms in the UK for property law, and our knowledgeable solicitors take great delight in providing each of our clients with a service that is efficient, efficient, and dependable. Call us at 0808 169 5822 to reach our conveyancing and property team, or fill out our contact form, and we will give you a call.
---