Commercial Lease Review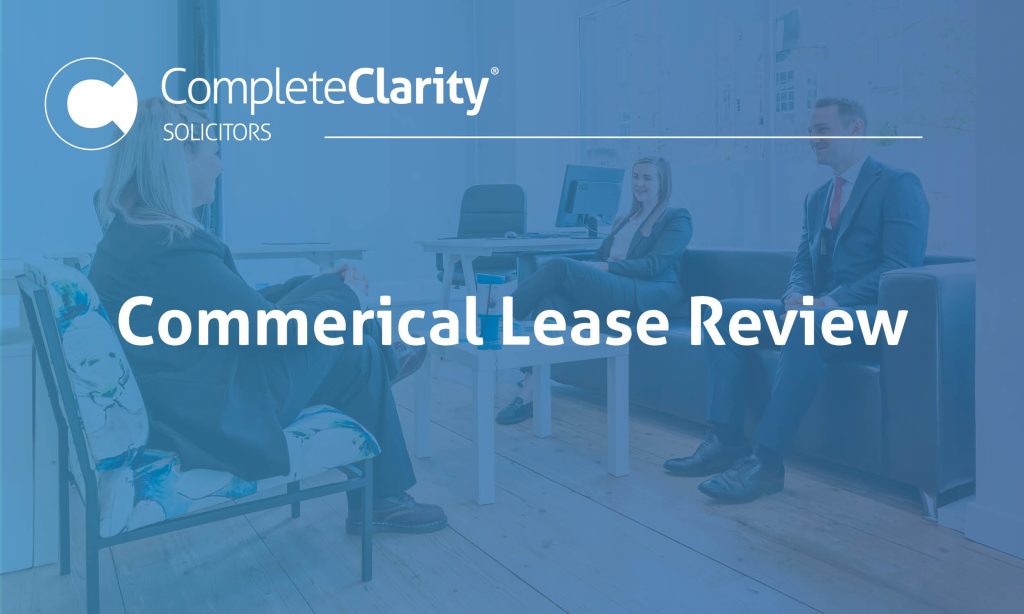 At Complete Conveyancing, we draught and negotiate commercial leases for both landlords and tenants in Glasgow and throughout Scotland. Commercial leases are quite different from conventional residential leases, and it is critical that our clients are appropriately advised on a variety of crucial commercial lease conditions.
Our commercial lease lawyers help clients on a wide range of business lease issues, such as rental obligations, deposit agreements, personal guarantees, rent review provisions, repairing and insuring requirements, and notices to quit.
Commercial lease solicitors
We feel it is critical for landlords and tenants to seek legal counsel before engaging in commercial leases, as the financial, legal and commercial obligations contained in commercial leases can be significant. However, we understand that not all businesses can afford to spend large sums of money on legal fees for commercial leases, so we offer legal prices that are affordable and provide great value for money. We also understand that when our landlord and tenant clients enter into a commercial lease, they want to know the legal charges as precisely as possible. As a result, our commercial lease solicitors provide very competitive legal fees, including fixed pricing costs for certain pieces of commercial lease work so that our customers know exactly what they will pay.
Commercial property solicitors – Is a business lease the best solution for you?
It is critical to understand that a commercial lease is not the sole choice for obtaining space for your business. However, one of the primary advantages of a business lease is that it provides security. Signing a multi-year lease provides you with stability and the assurance that you will be able to conduct your business from the same location for the foreseeable future.
Lease or licence?
A licence may be a better alternative if you need greater flexibility. A licence allows the tenant to use the property for a certain time, often up to one year. This may be ideal if you only need premises for a one-time job or for a limited period of time.
Subletting
Business property can also be sublet. This means you will take over the property in lieu of the current tenant. You will assume the rights and responsibilities of the tenant, but your obligations will be to the renter rather than the landlord. This form of arrangement is often for a shorter amount of time and provides you with greater flexibility.
Bringing the Commercial lease to a close
A lease with a specified end date provides clarity and assurance by stating the exact date the lease will expire. Similarly, a fixed-term lease specifies the length of time the lease will last from an agreed-upon commencement date.
But what if you wish to vacate the premises before the lease expires?
Many commercial leases have an early termination or break clause that permits the tenant to quit the lease early if certain criteria are met. It is critical to carefully examine the conditions of the early termination clause, since a breach of the lease on the day of early termination can render the break option null and void, and the lease must be completed.
Contact a commercial property solicitor
Whether you have questions about a potential commercial property purchase, sale or lease, our team of experienced commercial real estate solicitors can help. We've been involved in numerous successful commercial property transactions and can provide accurate advice, along with the level of support that you need at every stage of the process. Our team of knowledgeable commercial real estate solicitors can assist you if you have any inquiries concerning a potential commercial property purchase, sale, or lease. We have experience with many successful commercial real estate transactions and can offer accurate advice and the degree of assistance you require at each stage of the process.
Call us on 0808 169 7033 to speak to a specialist today.