What is Gazundering?
We are all familiar with the notorious method known as gazumping, in which a house seller accepts an offer for their property despite having already sold it to another party (subject to contracts being exchanged). But not all estate agents act unethically. Try and avoid being gazundered.
gazundering is when a buyer may suddenly lower their offer last minute before they exchange contracts. Sellers often feel pressured and forced to accept because turning down the new, lesser offer could mean restarting over and causing an entire property chain to fall apart.
Is it legal to gazunder?
Unfortunately, gazundering is permitted. Nothing prevents a buyer from withdrawing their offer prior to the exchange of contracts.
Is gazundering acceptable?
In the overwhelming majority of cases, it is not. Typically, buyers who 'gazunder' their vendor do so since they are aware that the seller is in a less advantageous position (because their home has been removed from the market and they are in a chain themselves), so they try to reduce their offer by taking advantage of the situation.
However, if a buyer abruptly discovers details about the home that reduces its value – or will reduce its value – it is understandable that he or she may be concerned about the price you are asking. Occasionally, purchasers will decrease their offer after property survey issues are identified. Or, if real estate values have dropped significantly since the initial offer was made, a buyer may also reduce their bid.
In addition, if your buyer is chain-free, the offer on their property may lower offer, leaving them with no choice but to reduce the amount they can pay for yours.
How to avoid gazundering happening to you?
There is not much you can do if the buyer is a swindler looking to save money (other than refusing the new offer), but you can defend yourself from real buyers lowering their asking price:
Choose a seller with no link to a chain
A good offer is a good offer, and it seems absurd to begin rejecting purchasers because they are in a chain. Nevertheless, if you are lucky enough to be overwhelmed with interested parties, you should prioritise chain-free purchasers. They are more likely to act swiftly, and they are less likely to pass on any extra expenses or affordability concerns that arise late in the day.
Set an exchange schedule to avoid being gazundered
As soon as feasible, establish a target date for the exchange of contracts. This is a good method of getting everyone involved committed to the time frame – giving everyone something to strive towards, that maintains the pressure.
Move swiftly to stop gazundering
Ensure that your attorney is advancing your case and maintain regular communication with them. The representative should also maintain contact with the buyer's attorney to ensure all that is proceeding successfully on that end.
Whenever feasible, maintain contact with the buyer. Typically, agents and solicitors suggest that the buyer and seller do not stay in contact, but if you build a relationship with them and maintain regular communication, there is less chance to engage in covert strategies such as gazundering.
Get In Touch
We are here to help. Get a free quote today and experience hassle-free conveyancing in Scotland. Based in Glasgow, East Kilbride, Edinburgh and Dumfries, Complete Conveyancing Solicitors is one of Scotland's most dynamic law firms.
Be realistic in your pricing
If the sale of your property is substantially more than it should be, there is more of a chance that a buyer will make a reduced offer. If a buyer really likes your property, they're more likely to move quickly to make an offer at or above the asking price in an effort to secure the purchase. After surveys have been conducted and the property buyer has had time to consider, they might choose to provide a lower price. Set a reasonable price when selling your home, and the likelihood of this happening decreases.
Obtain an experienced real estate agent
A skilled real estate agent is going to understand how to deal with clients who are attempting their luck and will be adept at maintaining everything on track and securing that all-important sale.
Try not to conceal anything
If you're not completely transparent about any problems with the property or the surrounding area, you're setting yourself up for a fall. A survey will highlight any issues and most buyers will do their due diligence into the local area so whatever you're hiding is bound to come to light. When it does the buyer will either withdraw, lower their offer at the point of the survey or, worse still, sit on the decision until the last minute and then pull out because they haven't been able to come to terms with the new information, putting you back to square one.
Prepare your finances
Do the maths. Even if a higher offer has been accepted, if you're in a chain and you realise you need to move, calculate the lowest offer you'd be willing to accept. This will help you in case the buyer changes their mind and reduces their offer at the last minute; you will already know how low you are willing to go and won't feel forced to accept.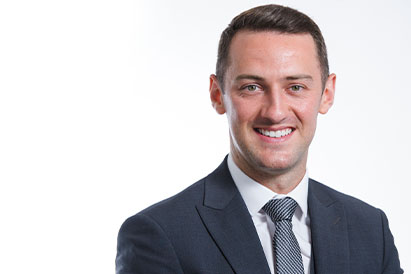 Nat Alexander
I have many years of experience in property, covering all types of transactions and queries from residential sales and purchases, to commercial sales and purchases, commercial leasing, as well as reviewing and advising on titles, leases, plans, land acquisition, and property disputes. I am here to help our clients in what can be very stressful and demanding times, particularly moving house, and not just with the legalities, but I try to manage the whole process to make it run as smoothly as possible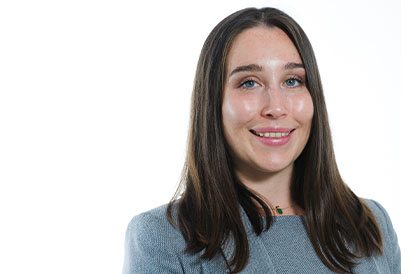 Siobhan Brown
I have a keen interest in property and I enjoy working alongside our team within the property department. My day to day can include residential purchases and sales to drafting commercial leases to dealing with property disputes. It is a great feeling being able to give keys to a first time buyer and to know you have helped them purchase their very first home! The property market is something that is constantly changing and it is exciting to be part of that.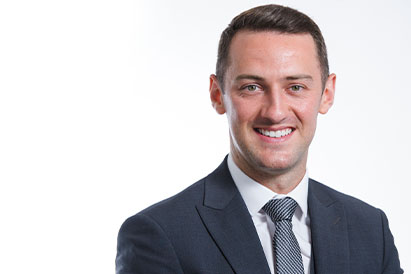 Scott Stevenson
Scott joined Clarity Simplicity in January 2020. He has since completed his traineeship with the firm over a wide variety of areas of civil law such as dispute resolution, employment law and family law. Scott is now a qualified solicitor with the firm and enjoys working closely with his clients to help them achieve their goals.